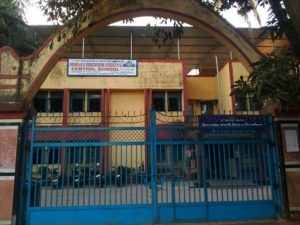 People's Education Society was founded by Bharat Ratna Dr.Babasaheb Ambedkar in 1945 in Mumbai. We have more than 25 branches all over in Mumbai, Navi Mumbai, Mahad, Pune, Aurangabad, Nanded, Bihar, and Bangalore.
This Society established its first educational complex in C.B.D. Belapur  in Navi Mumbai on 12th june 1979. Since then This P.E.S.Central School of Navi Mumbai has been fulfilling the aspiration of a large number of students residing not only in Navi Mumbai But also from the adjoining areas, to avail the opportunity of having education as per central Board syllabus. We are following all the guidelines given by the C.B.S.E.
The School takes initiatives to develop the students not only academically but also physically, morally and culturally.
In CBSE Course for 10th standard our school result is almost 100% .It has been observed that after passing from our school students have done fairly well in all walks of life and this is a great encouragement and inspiration to all of us.
P.E.S. Central school of C.B.D. Belapur aims to develop students in all respects. It aims to impart education to enable the student to develop leadership qualities, inculcate creativity among the children and imbibe sense of responsibility.
The school also aims to inculcate moral values of highest order amongst the students and teach them to develop integrity & behavioral quality to make them good citizens of the country.